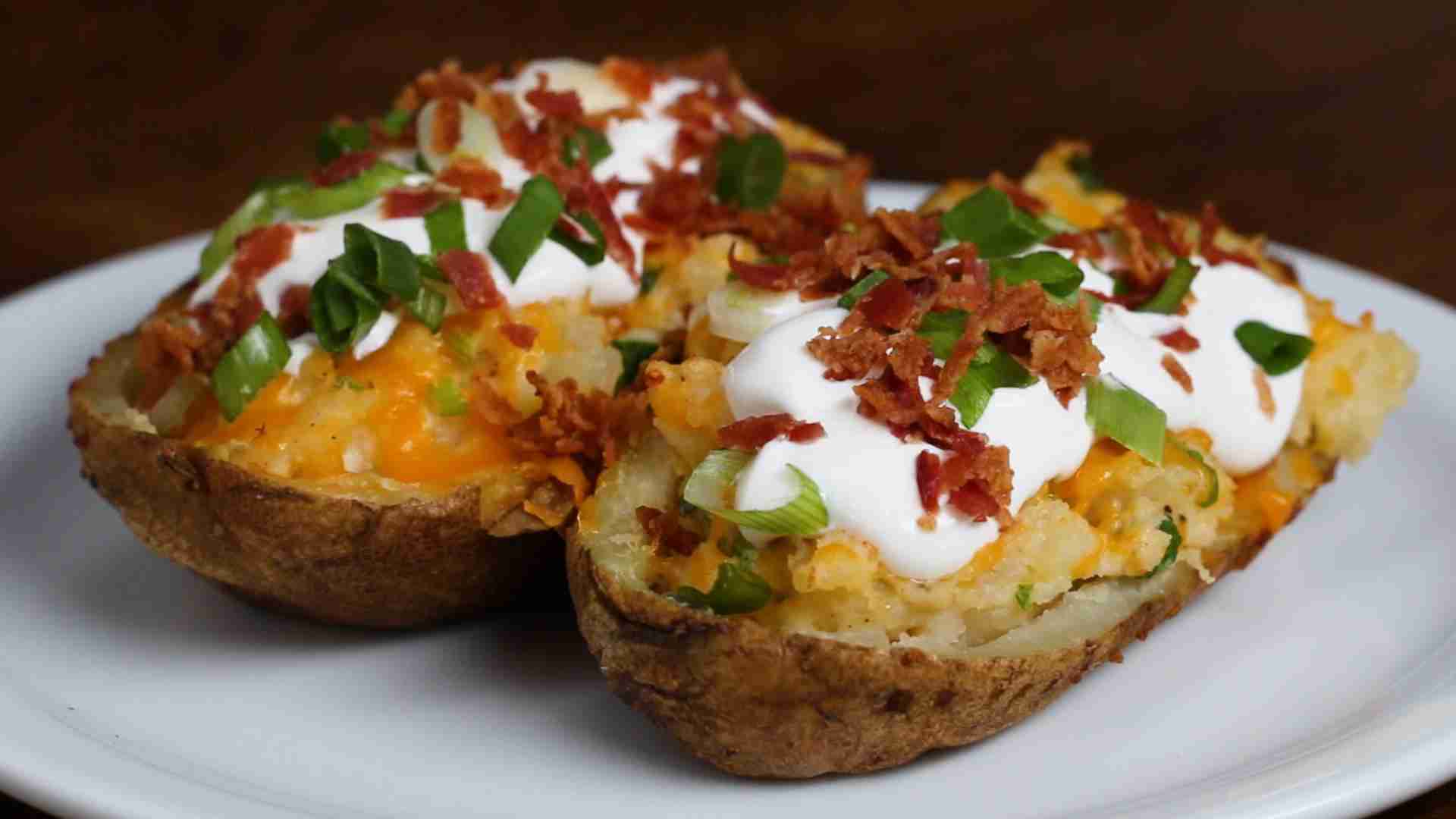 Loaded Baked Potatoes
Ingredients
4 Large potatoes

Sour cream

Cheese

Salt and Pepper
Method
1.Preheat oven to 400°. Prick potatoes all over with a fork or sharp knife and wrap tightly in foil. Bake until soft, about 1 hour.
2.Unwrap potatoes and cut lengthwise slits in the top of each.
3.Carefully scoop out the center of each potato, then add butter, sour cream, and half the cheddar.
4.Season with salt and pepper
5.Spoon filling back into each potato, mounding it on top. Sprinkle with remaining cheese and
6.Return to oven until melted, about 5 minutes.