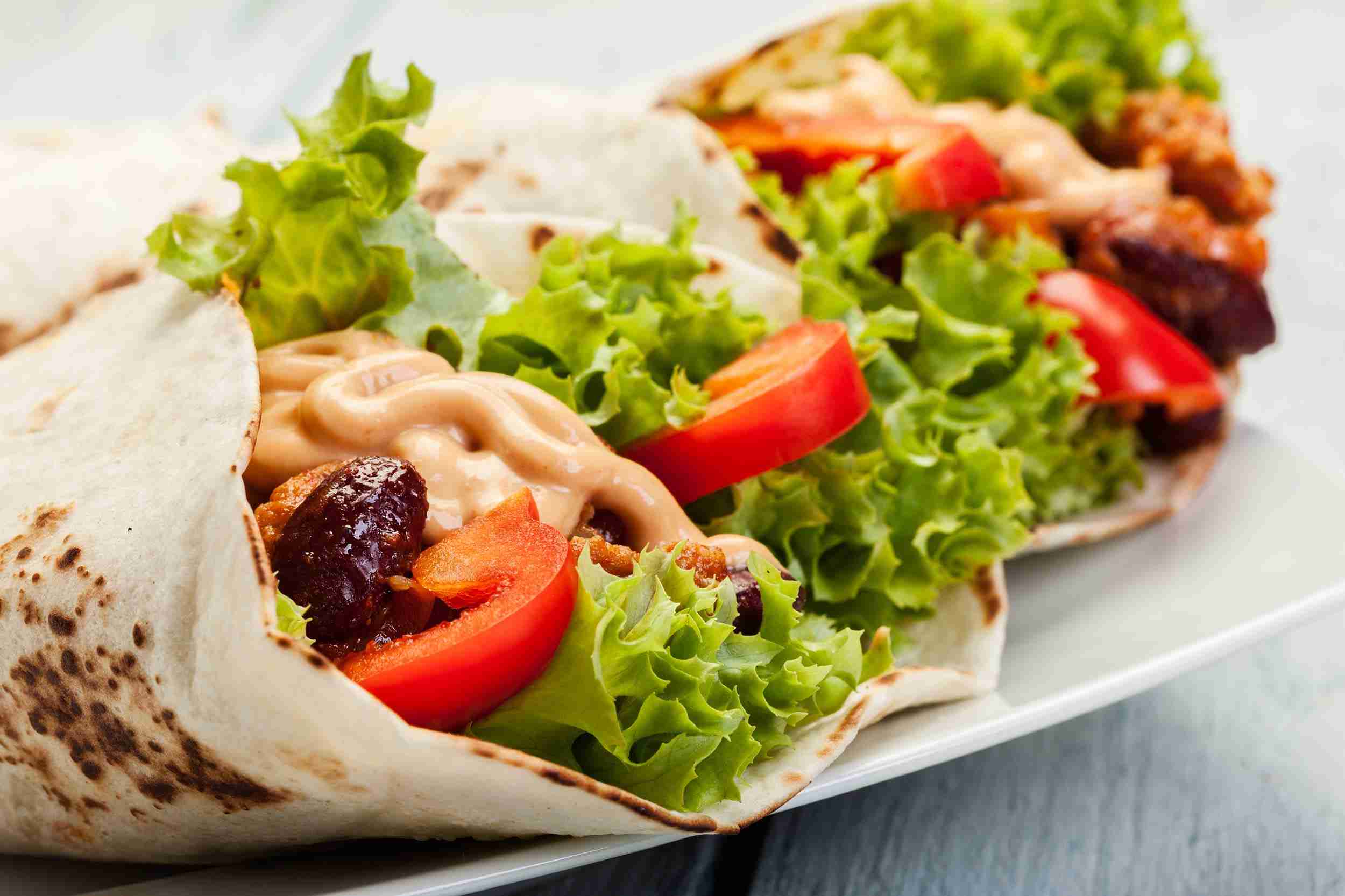 olive or canola oil spray

1 large onion, peeled and diced

500 g lean beef mince

2 tsp ground cumin or ground coriander

1 tsp paprika

2 tbs no-added-salt tomato paste

1 medium zucchini, grated

1 red capsicum, finely diced

1 carrot, peeled and grated

420 g can reduced-salt corn kernels, drained and rinsed

400 g can no-added-salt diced tomatoes

400 g can no-added-salt red kidney beans, drained and rinsed

12 wholegrain or reduced-fat tortillas or soft wraps (20cm)

2 cups reduced-fat cheddar cheese, grated

3 tomatoes, diced

6 large lettuce leaves, shredded

3 spring onions (including green tops), ends trimmed, chopped
1. Spray a large non-stick saucepan with oil and place on medium to high heat.
2. Cook onion for 3 minutes, stirring occasionally.
3. Add mince and brown for 5 minutes, stirring to break up lumps.
4. Mix through cumin, coriander, paprika and season with pepper; cook for 1 minute until fragrant.
5. Add tomato paste, stir well to combine then add zucchini, capsicum, carrot, corn kernels, tomatoes and beans.
6. Simmer uncovered for 20 minutes, or longer if time permits, stirring occasionally until thickened.
7. If desired, heat tortillas in the microwave for 1 minute on HIGH, or according to packet instructions.
8. To serve, place 2 tortillas on each plate. Using a slotted spoon to remove excess sauce, top each tortilla with ½ cup beef mix and sprinkle with cheese. Add tomatoes, lettuce and spring onions then roll up to enclose filling.